Glashütte Original is one of the few watch manufactories to produce its own elaborate, handcrafted dials entirely in-house.
Design and Blanks
As soon as the design and the material for a future dial have been defined, a team comprised of dial experts and goldsmiths begins manufacturing the dial blanks.

Milling, Drilling, and Surface Treatment
As soon as the dial blank has been produced and the initial milling and drilling completed, the feet are attached to the dial, so that it can be positioned properly on the movement. The surface is then ground and polished.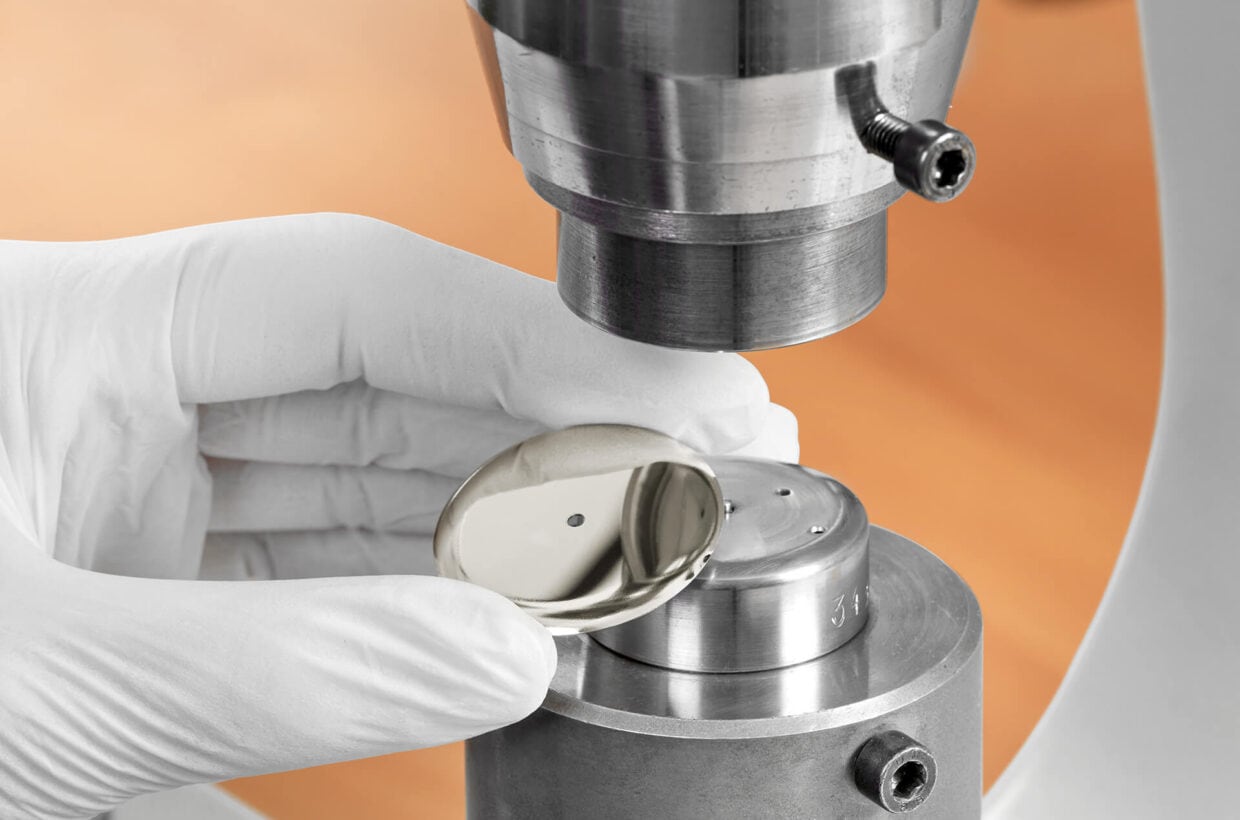 Galvanization and Lacquering
Depending on the watch design, the dials are given their "face". With galvanisation, metallic material is applied evenly by means of electrolysis. During the process of lacquering, a coloured coating is sprayed evenly over the surface by hand and then dried in a kiln.

Printing
One of the last steps in the process is printing. The so-called pad-printing method makes use of a silicone balloon to pick up ink, which is then pressed onto the dial as if from a stamp.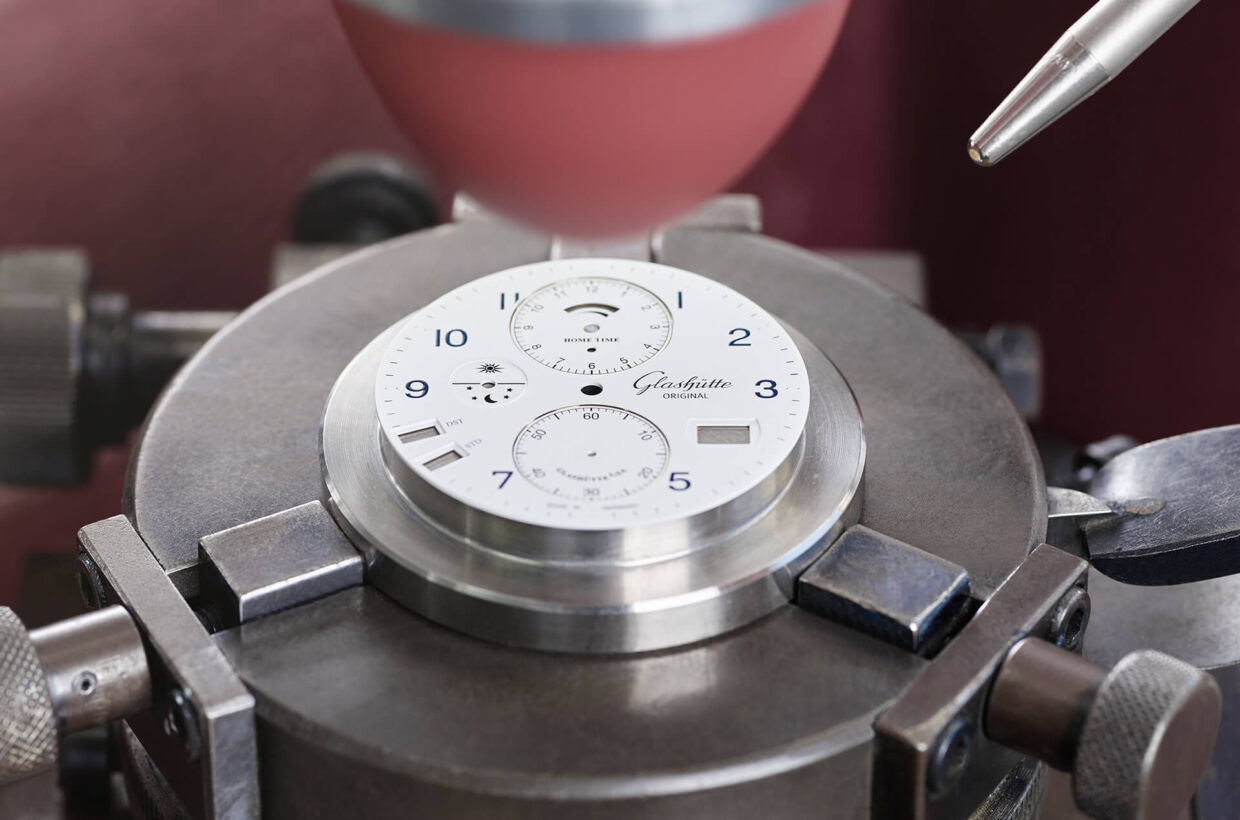 Appliques
Most of the work involved in making a dial is performed by hand, whether it is the careful setting of precious stones, the application of Super-LumiNova or the mounting of appliques.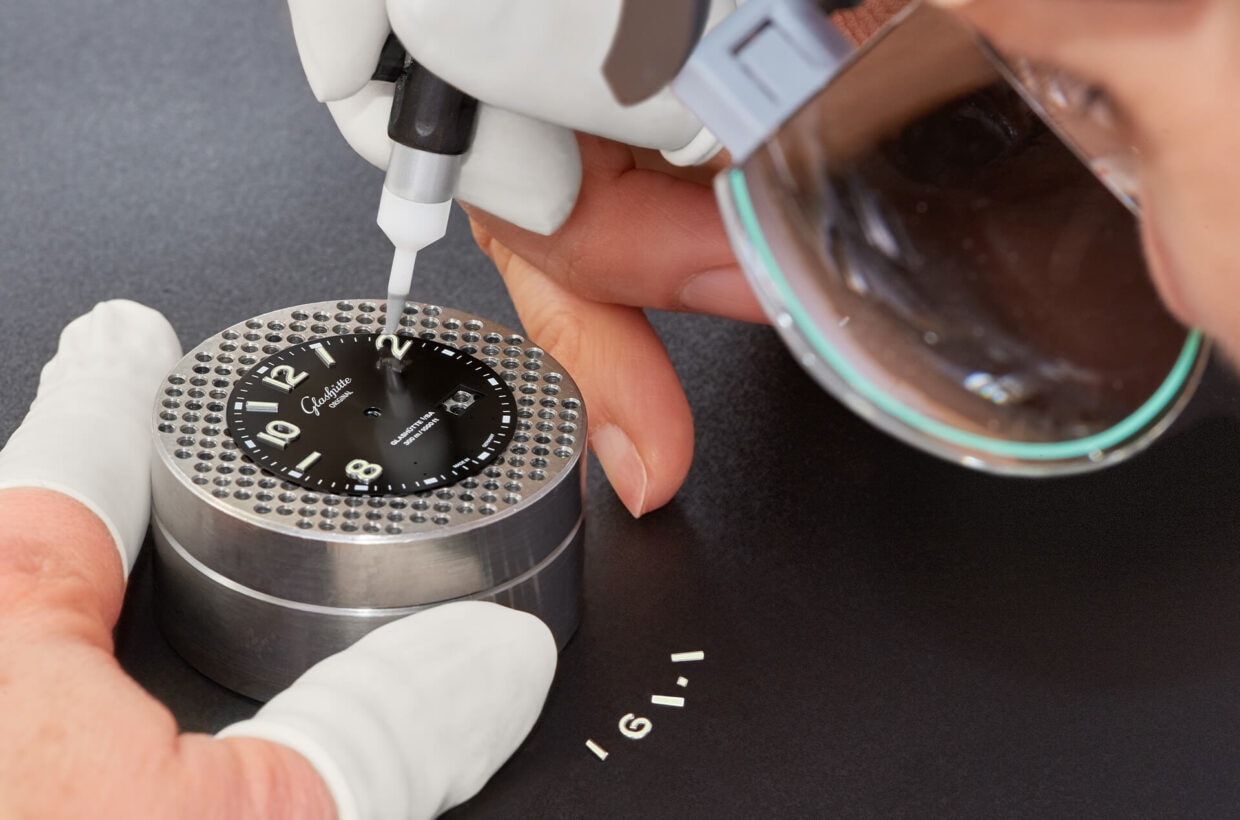 Final Inspection
Before a dial is completed, it must pass numerous tests for quality, including a careful review of technical data along with an aesthetic inspection of polished and ground surfaces.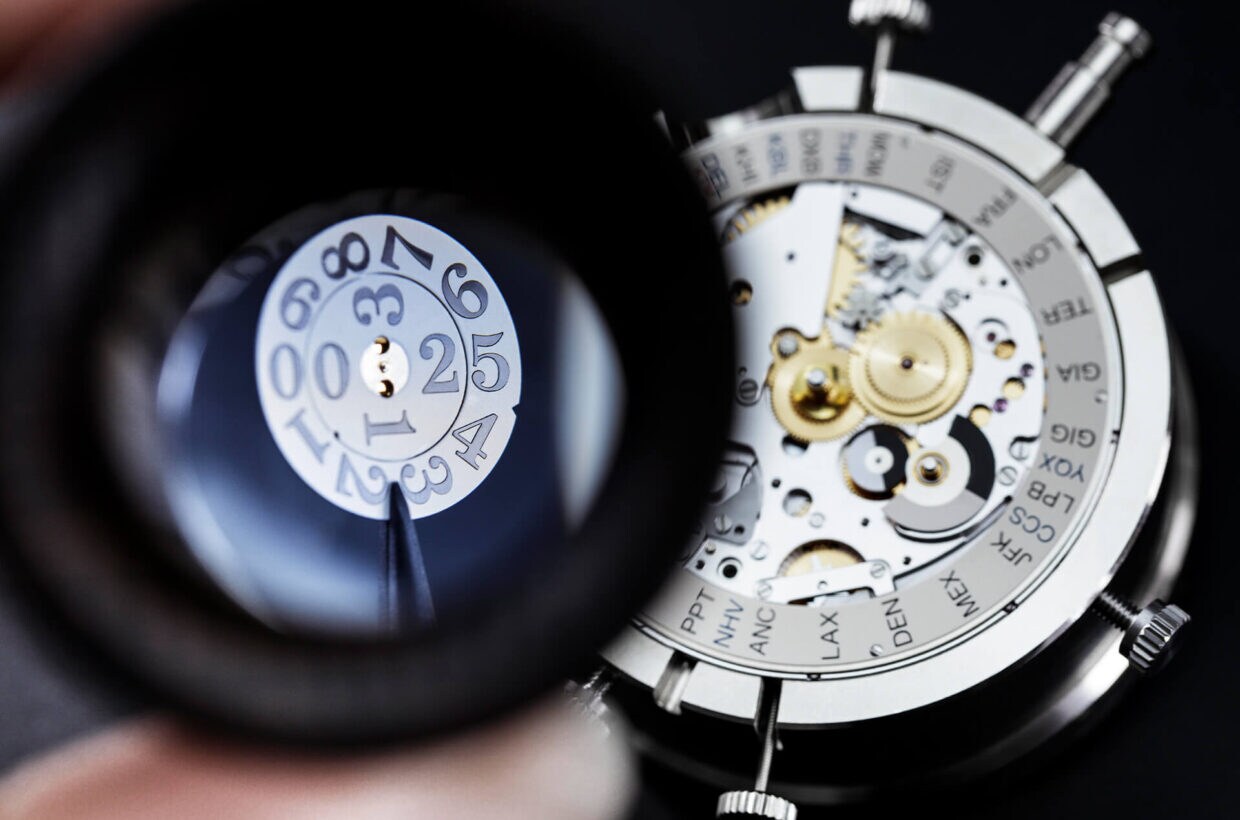 Of artists and their canvases
Sunray Finish
The decorative sun ray finish is applied using a rotating brass brush. Set-up and operation of the device are performed manually, while regular rotation is assured by means of a small motor.
Circular Finish
The circular finish, also known as "vinyl" pattern, is applied using a lathe. A turning tool cuts a thin thread of metal out of the rotating dial blank, resulting in a pattern of fine grooves. This pattern is used in particular to decorate auxiliary dials such as those on a number of Pano models.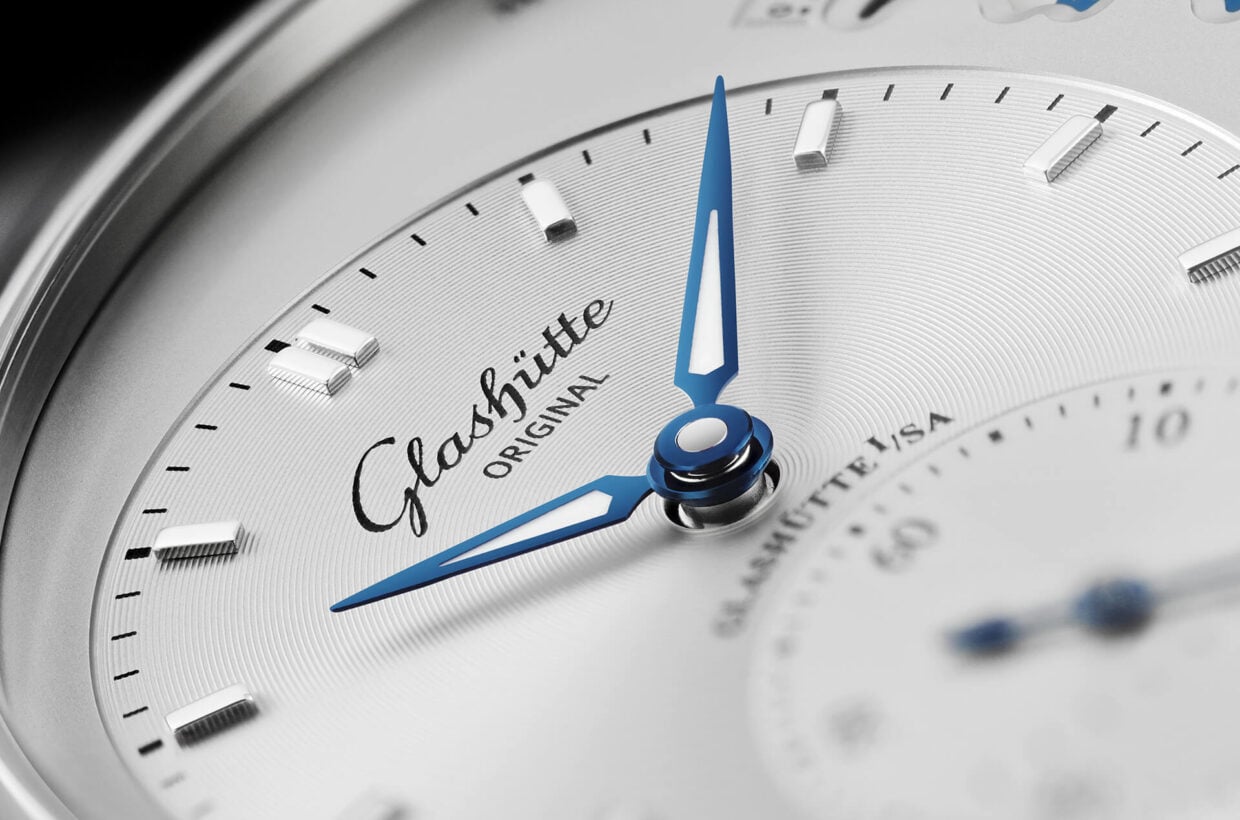 Mother-of-pearl
A mother-of-pearl dial is always cut in one piece from the shell and is only 0.4 mm thick. In order to protect the razor-thin material from breaking, it is mounted on a brass or German silver disc, which is also only 0.4 mm thick. Additional colour effects can be achieved by applying, for example, blue or pink lacquer between the dial and its support; the colour then filters through the mother-of-pearl, lending it a special coloured shimmer.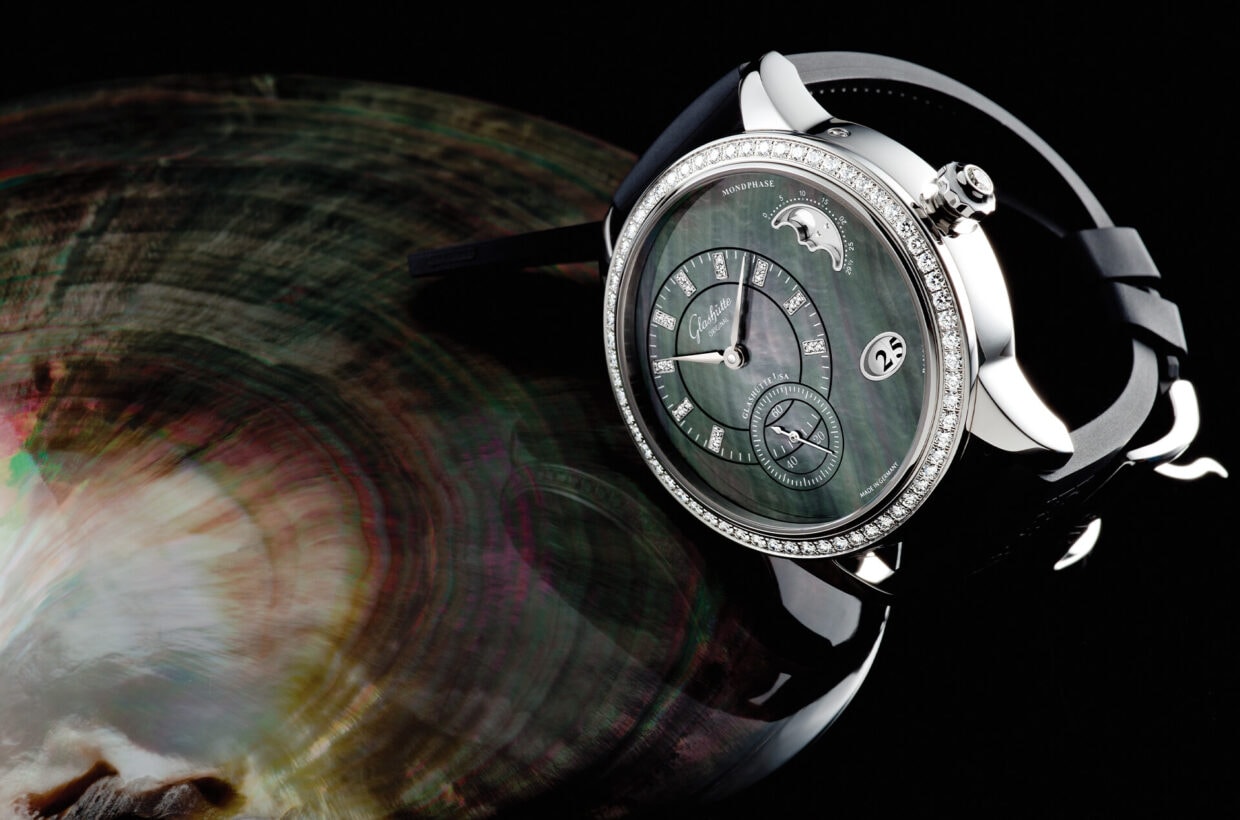 Moon Disc
Function and aesthetics merge in the moon phase display, which is also made in the dial manufactory. Its basic material consists of bronze or German silver. First, galvanization produces the deep blue night sky, onto which silver or gold-coloured stars are applied. The two moons are then cut out with a milling tool, which gives them their convex form. The surface of the "moons" is then finished using a special diamond milling tool, which assures a unique brilliance.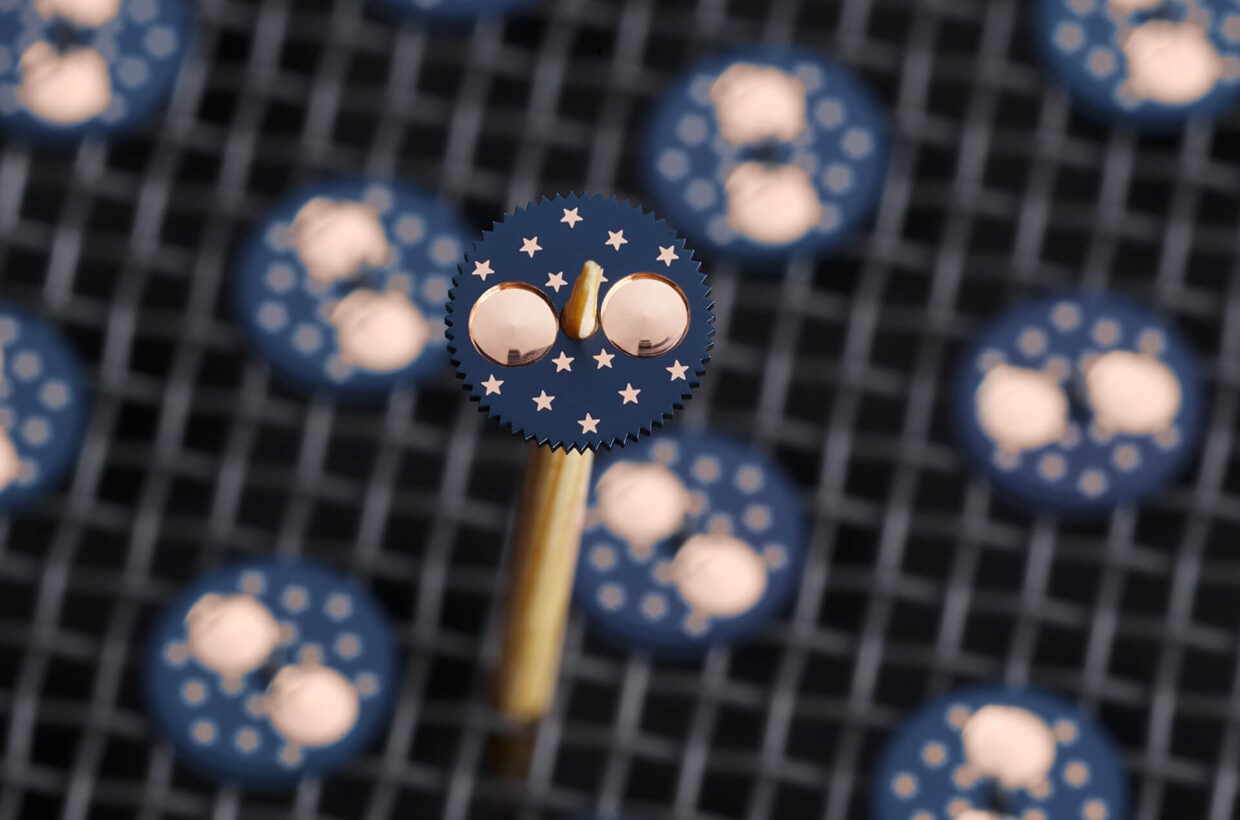 Panorama Date
The Panorama Date's tiny display discs are also made in-house. Subsequently mounted concentrically, these discs either match precisely the colour of the dial or are intentionally given a contrasting colour.